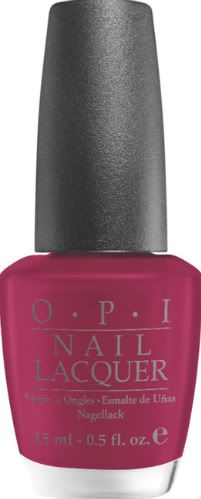 Confession: I try a lot of new nail polishes because I get them for free. Before that was the case, I only bought a few bottles a year, and it always bugged me that I never used one up (wish they'd make minis more often). So, on behalf of those of you who will only buy one new shade for spring/summer, I asked Suzi Weiss-Fischmann, the creative mind behind all of O.P.I.'s colors, to predict which one of the brand's latest shades will be the standout hit of this season. The winner is ...



Miami Beet!






What a perfect color! I love beets, and this polish really mimics their super-saturated pigment. It's similar to those bright pink polishes we've been loving, only slightly more moody and complex, and better for wearing on your fingers as well as your toes (it's a little quieter and more work-appropriate). I think it just might be my new gray.

(www.glamour.com)



ALSO.... the best shades for you glamorous ladies who are engaged are neutrals!


Nail polishes that are just subtle enough to make your hands look extra pretty while not distracting from your ring!